One of the blogs I LOVE
and that I HAVE to keep up with is: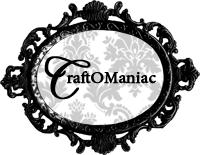 Jen is a SAHM who is not only devoted to her family, but is an amazingly SERIOUS and CREATIVE CRAFTER!
I just wanted to post a picture of her recent project, and a link to it. I love it so much! It's on my project list now (and I've moved it up to the top ten).
I hope you have the chance to be creative today!
...from Lori @ Kitchenfunk