First, don't forget to
click the link
for the $20 Amazon gift-card give-away!
* * * * * * * * * * * *
I'm not posting a recipe today, just a simple meal. I can't wait for
my garden
to start producing veggies! We got ours in so late this year that I'm eating veggies from my friend's garden! But even if you don't have a garden, make sure to check out your local farmer's markets. Most of us have someone or somewhere to buy fresh produce. Its worth the effort to find out where to buy it!
* * * * * * * * * * * *
You can see that I'm eating a little healthier.
Except that I'm not.
I just LOVE fish and broccoli.
This was a simple, quick meal - tilapia in olive oil,
with a touch of butter to help it brown (and for flavor).
Fresh broccoli - ready to be steamed...
And what did I say about eating healthy?
Of course not.
I'm topping it off with some of my daughter's birthday cake!
Check out the healthy (and some not-so) meals on Jenn's blog: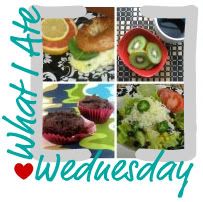 I hope you get the chance to be creative today!