Machine quilted greeting cards!
Some details...

Since I spent the weekend making a quick attempt at relearning Photoshop (here) and my photographs of the rest of the crafts that I did complete have to be retaken, I thought I would take a break from fighting with (I mean sewing) that bed jacket I am trying to make for my mom.
Okay, I admit I took a break earlier and I made these:
I got the idea from the blog MADE, when the project(s) I was working on weren't coming together well.

You can check it out here by looking for her posts on Quilted Heart Notecards:




And I had to fight for computer time so I couldn't spend time working on Photoshop!

Below is a small lunch bag that I painted the other day and sewed random lines and shapes on it. I did this before I saw the post about the cards, so it was kismet!

Well, what I got on here to say was that since my crafting and photography haven't been going so well, you should check out these two links for tips on Photoshop:

One post, Lifehacker, is something I already subscribe to, so I was excited to see the article about Photoshop in my in-box.

This link: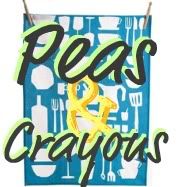 will take you to a post on HTML by a blogger I follow.
I hope you get a chance to be creative today!